Peer-to-Peer (P2P) Advertising
What is P2P marketing?
Peer-to-Peer (P2P) Advertising is a promotional technique where customers are encouraged to recommend a brand, company or product to other people in their social network (their peers). This means that customers act as advocates for a brand or its products.
Peer to Peer examples
An example of a Peer to Peer marketing tactic is when a company sends an Email or SMS to their customers, asking them to recommend the company or the company's products to their friends. It is common that the customers are offered something in return to trigger engagement and conversions.
What is a P2P strategy?
Peer to Peer Marketing strategies focus on the customer as a sort of communication channel to reach new potential customers.
The reason for P2P strategies' growing popularity is the fact that consumers trust other people like themselves. A company who implements a Peer to Peer marketing strategy can communicate their advantages to target groups, by utilising the voice of their satisfied customers.
Reasons why Peer-to-Peer Advertising has grown in popularity
92% of people stated that they are influenced by their peers while making a purchase. (pulpstrategy.com)
When shopping, 56% of consumers are influenced by their friends and peers. (Shane Barker)
How to succeed with Peer to Peer Marketing
To succeed with P2P a company must put their customers and their experience first in everything they do. The reason for this is that customers will only recommend something they think is worth recommending. So, to attract new customers, a company need to make sure that their current ones are satisfied - or preferably, more than satisfied.
Focusing on the customer experience and building authentic and long-lasting relationships with customers, is key to succeeding with P2P marketing.
Find out how Referanza's P2P features can help your company succeed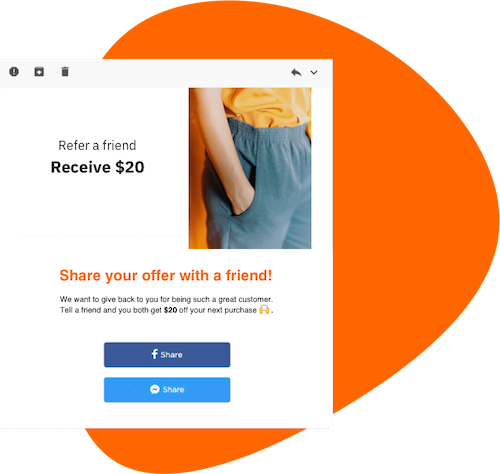 Related terms to Peer to Peer Advertising
Peer-to-Peer Advertising is also closely related to Word of Mouth marketing - which is based on the fact that consumers will tell others about things they like. More terms related to Peer to Peer Marketing is Referral Marketing, Affiliate Marketing and Influencer Marketing.