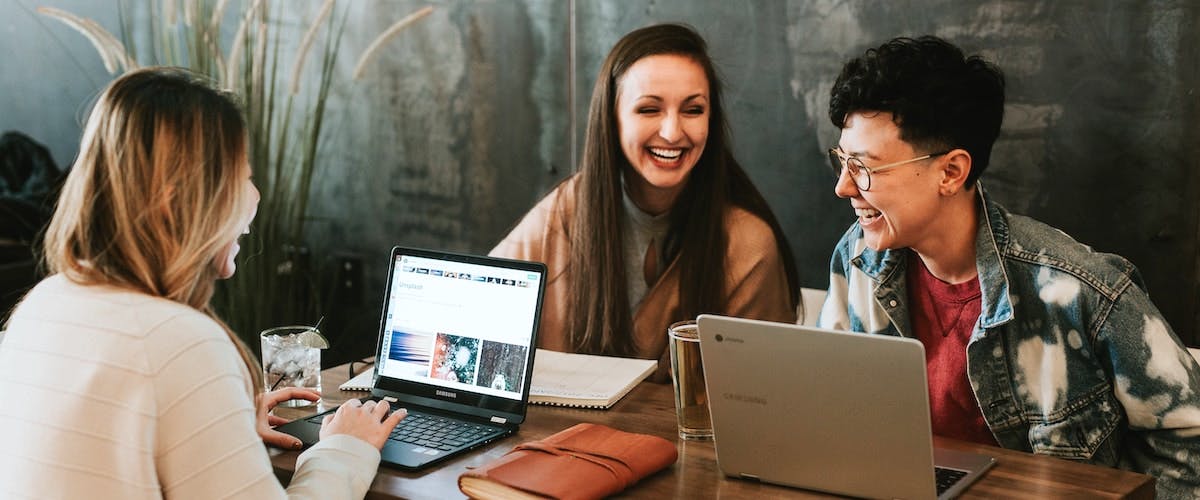 Why event marketers should learn to master word-of-mouth
by Karin Ånger
The phenomena of word-of-mouth marketing is not itself something groundbreaking. Since the age of the real-life Flintstones, humans have been telling each other where to go to find the best berries to pick, or the biggest rhinos to shoot.
The difference is that back then the recommendations were mainly taken place on a one-to-one basis, while a one-to-many communication is possible today thanks to technologies and not to say the least - social media.
Eventgoers nowadays share feedback and reviews online that reach- and affect many others in their decision-making process. That means that the individual ticket buyer has a lot more power to influence the success or failure of your event company.
For marketers like you and me, learning how to master word-of-mouth (WOM), could be a critical competitive advantage.
Ever heard of the "advertising clutter"?
A reason to the increasing value of word-of-mouth marketing (WOMM) is the fact that ticket buyers are being overwhelmed by traditional advertisements featuring different events. Everywhere they look, promoters try to convince them their event is the most fun, interesting or cool. The result is that buyers get too many options to choose from, which makes the choice even harder. As an effect they turn to someone they know instead, asking them for their advice. That someone could also be represented by a social network or a review site.
Everybody trusts their friends more
Did you know that WOMM has been acknowledged as the most valuable form of marketing? When asking consumers, as many as 83% say they trust recommendations from friends and family more than all types of advertising. Adding to that, many marketers believe word-of-mouth marketing is the most effective type of marketing. Despite these two facts, only a few marketers admit they know how to take charge of their word-of-mouth and make it a competitive advantage.  
Luckily, by reading this article, you are now taking the first step towards becoming a word-of-mouth marketing master!
Word-of-mouth's great effect on purchase decisions
When it comes to purchasing decisions, word-of-mouth marketing is the primary affecting factor behind 20-50% of all purchases according to an article by McKinsey. When the purchase is of high risk, for example buying a ticket to something unknown or at a high price, the input from someone the ticket buyer know is of even greater importance.
The effect of WOMM is also depending on the stage of the decision journey (initial consideration set, active evaluation, moment of purchase).
However, the overall result shows that word-of-mouth is the only factor that ranks among the three most important in every stage. In addition, word-of- mouth marketing is the most important factor at every stage in developing markets.
"If people are not talking about you, they are forgetting about you."
– John Moore, marketer for Starbucks and Whole Foods.
The three kinds of WOMM you need to know
As the WOMM Master you're about to become, you need to know there are three different types; experiential, consequential and intentional word-of-mouth.
The first one, experiential, is the most powerful of the three. It refers to a ticket buyer's direct experience of your brand, which could be either positive or negative. To gain value from this type of WOMM, make sure that fans with positive experiences are given the tools to share them with others.
To prevent negative word-of-mouth being spread, you also got to make sure you're following up on eventgoers with bad experiences. Focusing on experiential WOMM is especially important when you're about to launch a new event, as this is a point of time when fans naturally like to talk.
When fans share their reactions to a traditional ad, it's called consequential WOMM. Looking at the effect, it has been proved that the impact deriving from passed-on reactions is actually greater than the direct effect of the ad. This means promoters really should consider the potential WOM effect when formulating ad messages and deciding the media mix.
The intentional WOMM is the least common type of the three. It refers to when a company hires celebrity or influencers to hype a new product. An issue over time has been to evaluate the effect of this type of WOMM.
How to measure WOMM's impact on your event company
As marketers and ticket vendors we are well aware that it all comes down to one thing – results. An expressed challenge concerning word-of-mouth marketing is to find a way to measure it correctly, plus collect and deal with the data in a systematic way.
Word-of-mouth equity
As an answer to the first issue, McKinsey has developed a new type of measurement, called word-of-mouth equity. This is "an index of a brand's power to generate messages that influence the consumer's decision to purchase".
To find out the word-of-mouth equity of your brand, the volume of messages is being multiplied with the impact, consisting of four questions; "Where are they talking?", "What are they saying?", "Who is talking?" and "What is the trigger?".
The question that affects the impact the most, is what is being said about you. Another important driver is "the who", though the difference of a message being said by someone known rather than a stranger, is huge. The power of the message is also affected by the environment it is spread in. A smaller but trusted network has less reach - but greater impact.
Platforms for results tracking
Answering the second issue, concerning collecting and handling of data, new systems and tools are being developed to do the job. We are happy to introduce you to our word-of-mouth campaign platform, created for delivering performance and value in real-time to event companies like yours.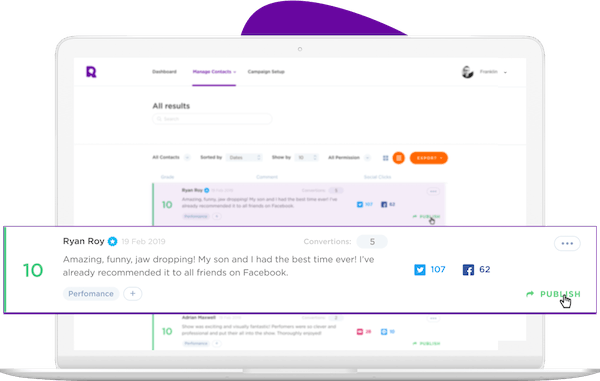 Let WOMM become your competitive advantage
The fact that WOMM still is only mastered by a few, means that you as an ambitious event marketer have a competitive advantage to gain. Compared to the traditional marketing scene where the rivalry is intense, you have a good chance of collecting market shares by becoming great at WOMM.
So, pay attention to your audience by listening to what they are interested in, give them the tools to share content about you easily - and make sure to be truthful and transparent. Then you are well on your way of reaching the exponential effect of word-of-mouth marketing.
Karin Ånger
Customer Success Manager