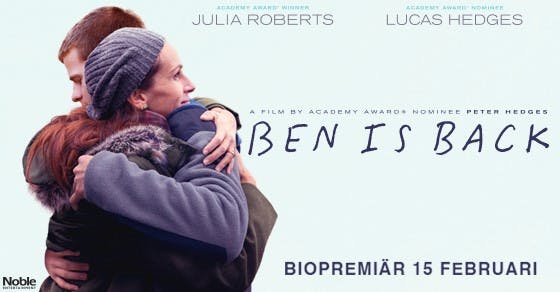 NEWS: Referanza enters the movie segment
by Karin Ånger
We are proud to announce that Referanza has entered a new subsegment within our biggest and most significant market, the entertainment industry. Over the last couple of years, we have had the opportunity to produce successful campaigns for clients within theatre, musical, concert and sports - and moving on to the movie and cinema category, is definitely the next step.
Our first client within the segment, Noble Entertainment, is one of Sweden's leading independent companies, specializing in premier movies in different genres as well as tv-series. Noble Entertainment has successfully distributed more than 600 titles on cinema, DVD, Blu-ray and VOD since 2002.
The first campaigns we produce together are for the premier of the movie Ben is Back, a drama directed and written by Peter Hedges, starring Julia Roberts and Peter's own son Lucas Hedges. The goal is to spread word-of-mouth and increase interest for Ben is Back, by asking the moviegoers to rate, recommend and share their recommendation of the film on social media.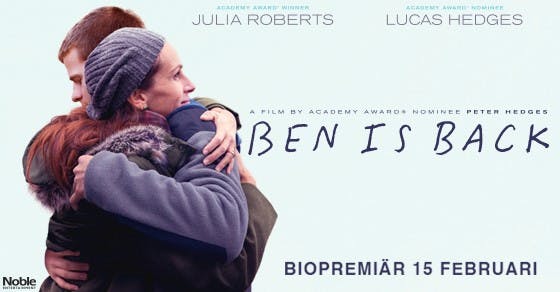 About Referanza
Referanza's tools help companies take care of satisfied customers and give them opportunity to easily recommend positive experiences to their friends in social media. The reviews are genuine and credible and can be used in the company's further marketing. Because customers tend to rely more on their friends than traditional advertising, it also drives sales.
Karin Ånger
Customer Success Manager