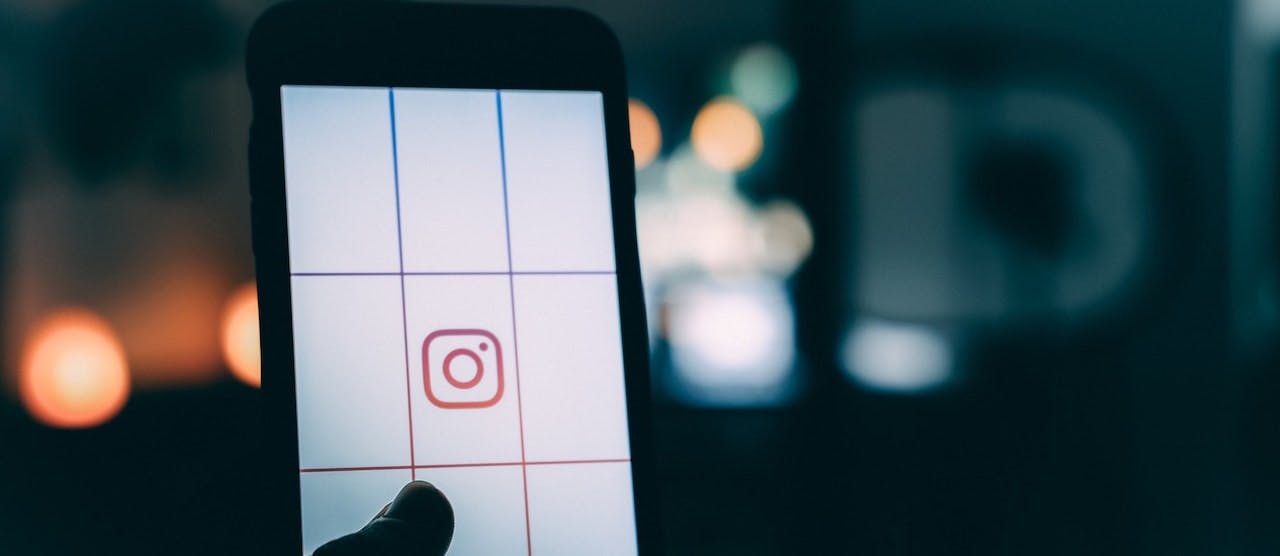 Instagram Stories marketing
by Virginie Behar
Instagram Stories, with a reported 300 million daily users is a platform you mustn't neglect. This feature will help you grow your audience considerably from people who are already loyal customers to potential customers by building brand awareness. It's an opportunity you don't want to miss out on. But what should you focus on when creating your stories? How can you build a relationship with your customers?
Here are some tips for great Instagram Stories marketing:
Tell an authentic story
Instagram Stories should be used as a digital storytelling tool. You can share your brand's plans or offering, or highlight the overall purpose and values of your brand. Stories are a great platform to show what your brand cares about by telling a trustworthy story.
Stories are addictive because of their short lifespan and continuous updates. If you want to build loyal followers, you should keep your content new and original, and update your Stories regularly. By documenting real and 'in the moment' content you will create an engaging experience and create a personal bond with your followers. Followers want to see what's behind your brand and who you are as a brand.
Content on stories doesn't have to be as refined as on your feed, but it has to be entertaining for your audience. You could update your stories with behind the scenes from your company's creative process or sneak-peeks of future products or services. The better the story, the more people will listen and come back. Instagram Stories need to stand out and drive users to go on to the next image or video on your feed.
Use your followers' content and connect with them
You should engage with your followers' content. This way creating Instagram stories is speedy and easy. By using your followers' own generated content, you will please them and form a personal bond.
There are different ways to connect with your audience. Stories should be used to prompt a dialogue with your followers. You can use polls, for instance, to gather feedback and listen to your audience. Polls are a playful way to engage with your audience and hear what they think on any topic. They are likely to be efficient in gathering data while saving you time and energy.
Another way to connect with your followers is to go live. Live Instagram Stories provide you with a platform to show your behind the scenes or make exciting announcements. You will be able to answer your followers' questions and respond to them in real time. Live videos are a great way to build long-lasting customer relationships.
Strategize your story ads
The power of sponsored and targeted ads is not to be proven. Instagram Stories give you the opportunity to display paid ads. Story ads need to stand out. You must grab the audience's attention in the 10 to 15 seconds you have. Whether with bold text or gifs, you need to create content that differentiates you from other brands.
Another great tool on Instagram stories is the 'swipe up' feature. With this strong call-to-action feature, you can link to your content or product pages. This is an easy way to drive traffic to what you want to promote. Just make sure you make that link visible for the viewers to swipe up on.
We have already written about influencers and their power. Organizing Instagram takeovers, where influencers take control of your brand's account for a day or a few hours, is a great way to rely on influencers to drive traffic to your Instagram feed. They have their following and are trusted by their audience. So why not take advantage of it? You will increase your reach and build trust in what you're sharing.
Capture your followers' attention during micro-moments
As we have written in a previous article, micro-moments happen when people turn to their device when they want to know something, go somewhere, do or buy something.
Brands need to understand the users' needs during micro-moments. They don't just need to understand who their customers are, but precisely what they want. The key is to create relevant content when the audience wants it and make sure that your audience will find you in their micro-moment by optimising your content to fit these moments. You need to deliver what they need. Make sure the information is easy to consume and appealing. You could also add your previous stories into your Instagram's highlights under chosen titles. Followers will then be able to click on what interests them the most.
With micro-moments, you get a chance to grab the user's attention and change their perception of your brand. So take it!
Use a micro-moment to try out Referanza!