Find out your NPS score today and grow your business!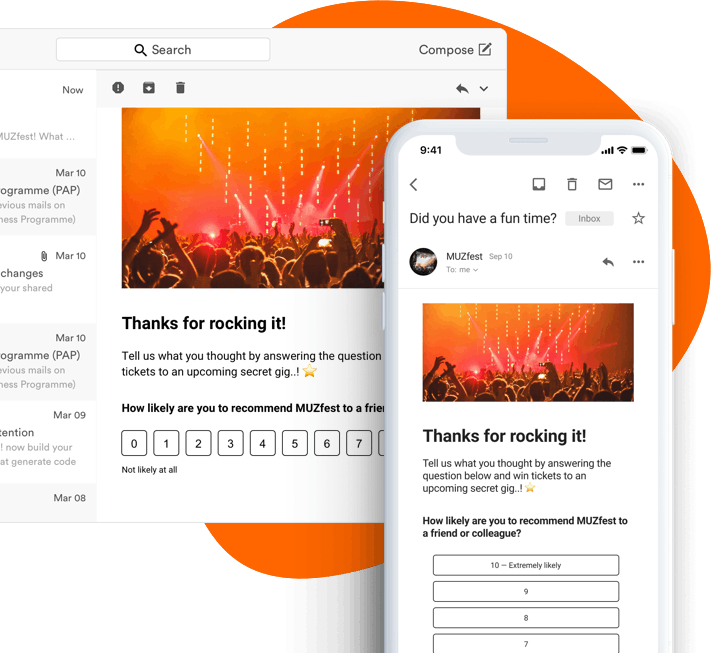 Start measuring your Net Promoter Score and collect feedback to improve customer retention today. Easy-to-use NPS surveys that will help your business grow! Try for free now.
How the NPS survey will help increase customer loyalty:
Receive valuable customer feedback
Measure NPS score and customer experience over time
Identify your promoters, passives and detractors
Get customer testimonials to use in your marketing
Turn unhappy customers into satisfied customers

Get in touch now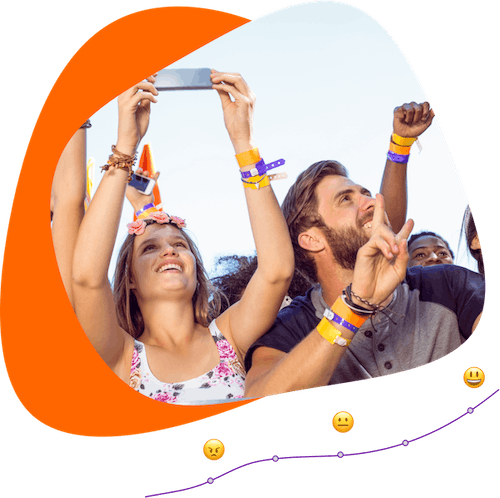 Turn customer experience into growth
Measure the NPS of your event, product or service continuously to keep track of your customers' or users' experience and what they think about your brand. Your customers know what they want and need better than anyone else. All you have to do is start asking for their feedback.
We have been using the Referanza platform for two years now. The greatest benefits for us has been the ability to track the experience from the audience and perform marketing together with and through our loyal fans.

Kristjan Kristjansson, CEO, Göta Lejon
What is Net Promoter Score?
NPS stands for Net Promoter Score and is an index ranging from -100 to 100 that measures your customers' willingness to recommend your product or service to their peers. NPS is used to measure customer loyalty by asking customers "How likely are you to recommend us to a friend on a scale of 0-10?". From the responses you will be able to identify your promoters, passives and detractors.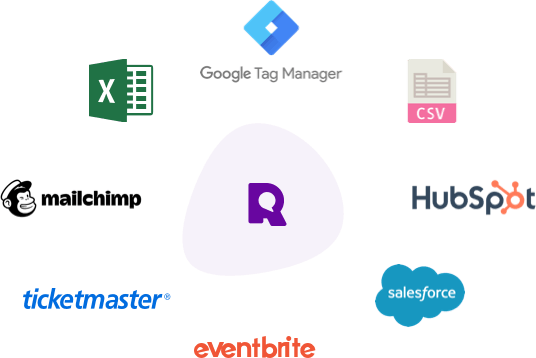 Track conversions in real-time
Integrate your Eventbrite account, Ticketmaster or Zapier for seamless data transfer and conversion tracking. Or simply upload an excel/csv-file and integrate with Google Tag Manager.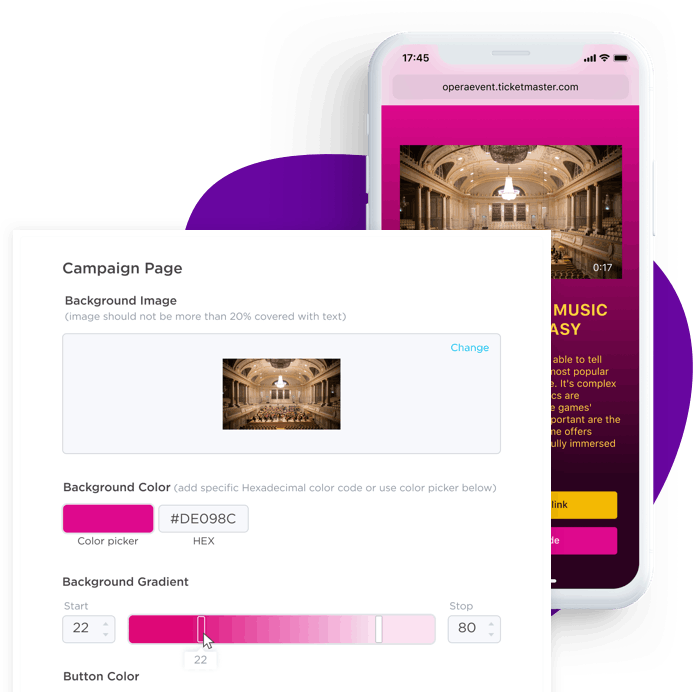 Create your NPS template quickly and easily
Upload an attractive image, select your brand colors and write a short message to your audience. To increase the response rate of your customer satisfaction survey you can add an incentive, like the chance to win an exclusive prize, competitions and more.
Get a free NPS survey trial!
Just create an account and start your 14-day trial today.
Try for free now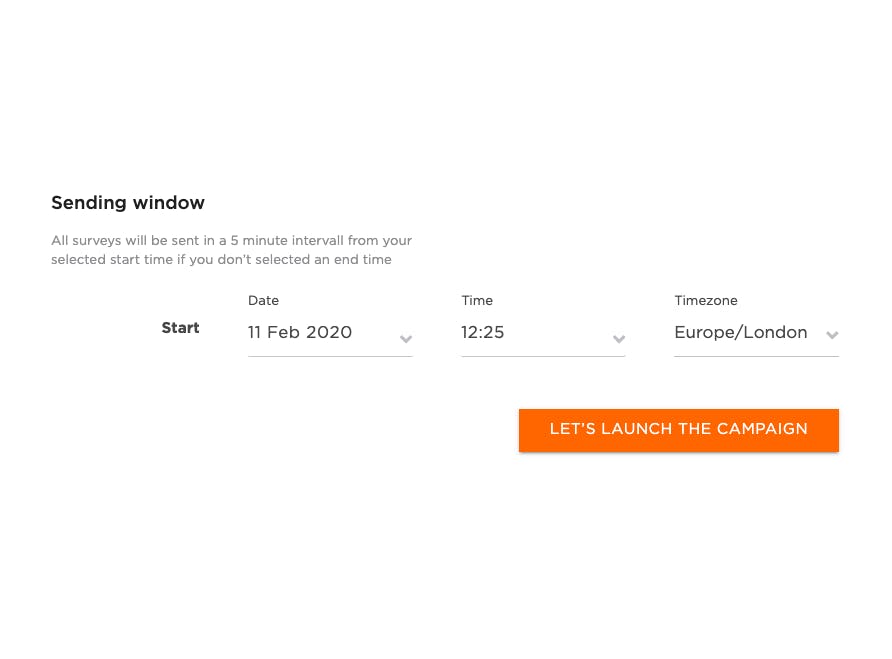 Schedule your contact list
Upload your CSV or Excel file with data safe and fast to the platform. Then select a time for when you want the email to be sent, preferably right after purchase or experience when the engagement is high.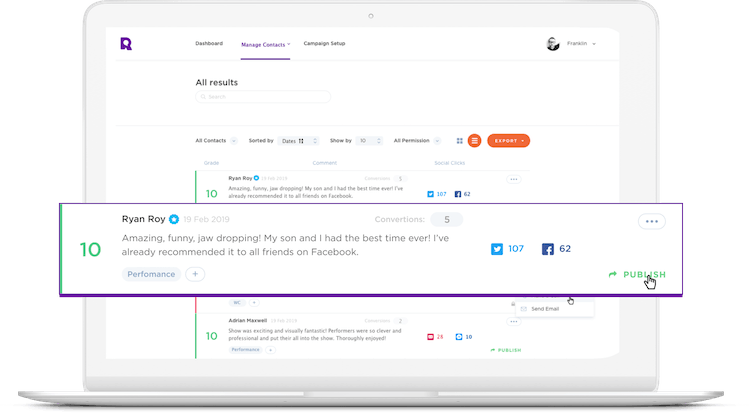 Track customer feedback
Follow your email surveys performances' live in the Dashboard and get down to details on the All results page. Compare data of customer ratings plus feedback and identify different types of customers. Connect with satisfied customers and offer customer support to unhappy ones.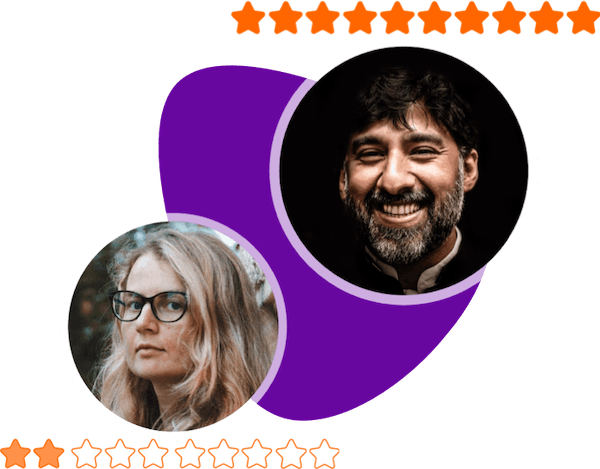 What is the difference between a promoter and a detractor?
The promoters are your happy customers and brand ambassadors, who answered a 9 or 10 on the scale. The detractors on other hand rated between 0 and 6, meaning these are unhappy customers that are not likely to recommend you. The passives are satisfied but could leave you for a competitor.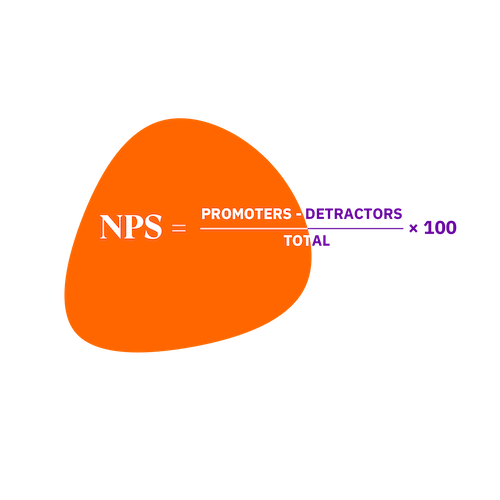 How do you calculate your Net Promoter Score?
NPS is calculated by subtracting the percentage of Detractors from the percentage of Promoters. The percentage of Passives won't affect the score at all. If all your customers are dissatisfied your NPS would be -100. If all your customers are super satisfied your NPS would be 100.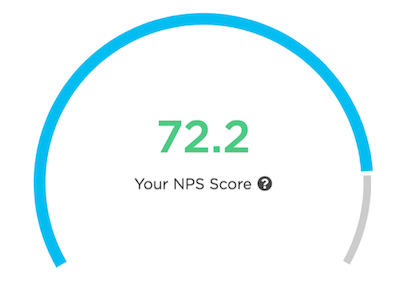 What is a good NPS?
If you consider a NPS good or not depends on both the industry that you are in and your customer loyalty goals. However, a score above 0 means that you have more promoters than detractors and could be acknowledged as good. A NPS above 50 is excellent and exceeding 70 is top class.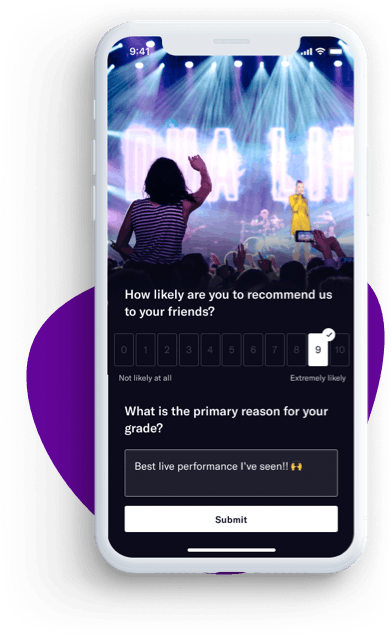 Why is customer feedback so important?
By actively asking your customers how satisfied they are, you will show that you care about their them and learn more about your own qualities and flaws. You will also create a more personal connection, which will affect customer loyalty in a positive way. Focusing on keeping customers instead of finding new ones could lower your costs, as it is 6 to 7 times more expensive to acquire a new customer.
About us
Referanza gives CX oriented companies the opportunity to grow by the voice of happy customers. Since 2015 we have been helping businesses to identify their loyal customers and attract new ones through peer-to-peer based referrals in social media. An improved and authentic version of Influencer Marketing!
With our cloud-based platform marketers easily create and send automated SMSes or emails to customers asking for feedback, NPS ratings and referrals - before and after their experience.
Get a free NPS survey trial!
Just create an account and start your 14-day trial today.
Try for free