Net Promoter Score® (NPS) Survey
Measure and improve your customer loyalty with the Referanza NPS® Software. Email and SMS Surveys.
Try the NPS® Email for 14 days
Collect ratings, get valuable feedback, identify your promoters and grow your business 🚀
Create free account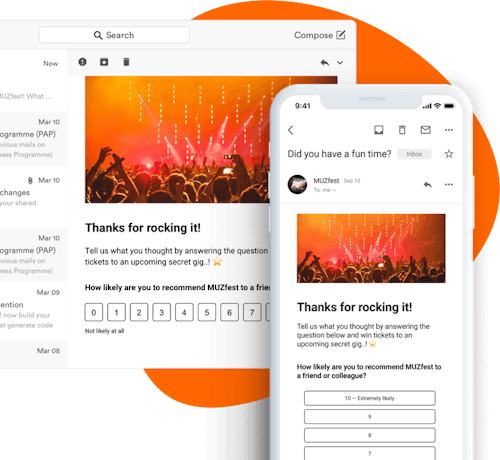 Get responses at scale with the NPS® Email Survey
Our mobile-friendly NPS Email is designed to be replied. With the NPS question embedded into the email, your customers will answer without effort. Collect feedback, identify promoters, measure customer loyalty and improve your business.
What is Net Promoter Score?
NPS stands for Net Promoter Score and is an index ranging from -100 to 100 that measures your customers' willingness to recommend your product or service to their peers. By asking customers "How likely are you to recommend us to a friend on a scale of 0-10?", you will be able to identify your promoters, passives and detractors.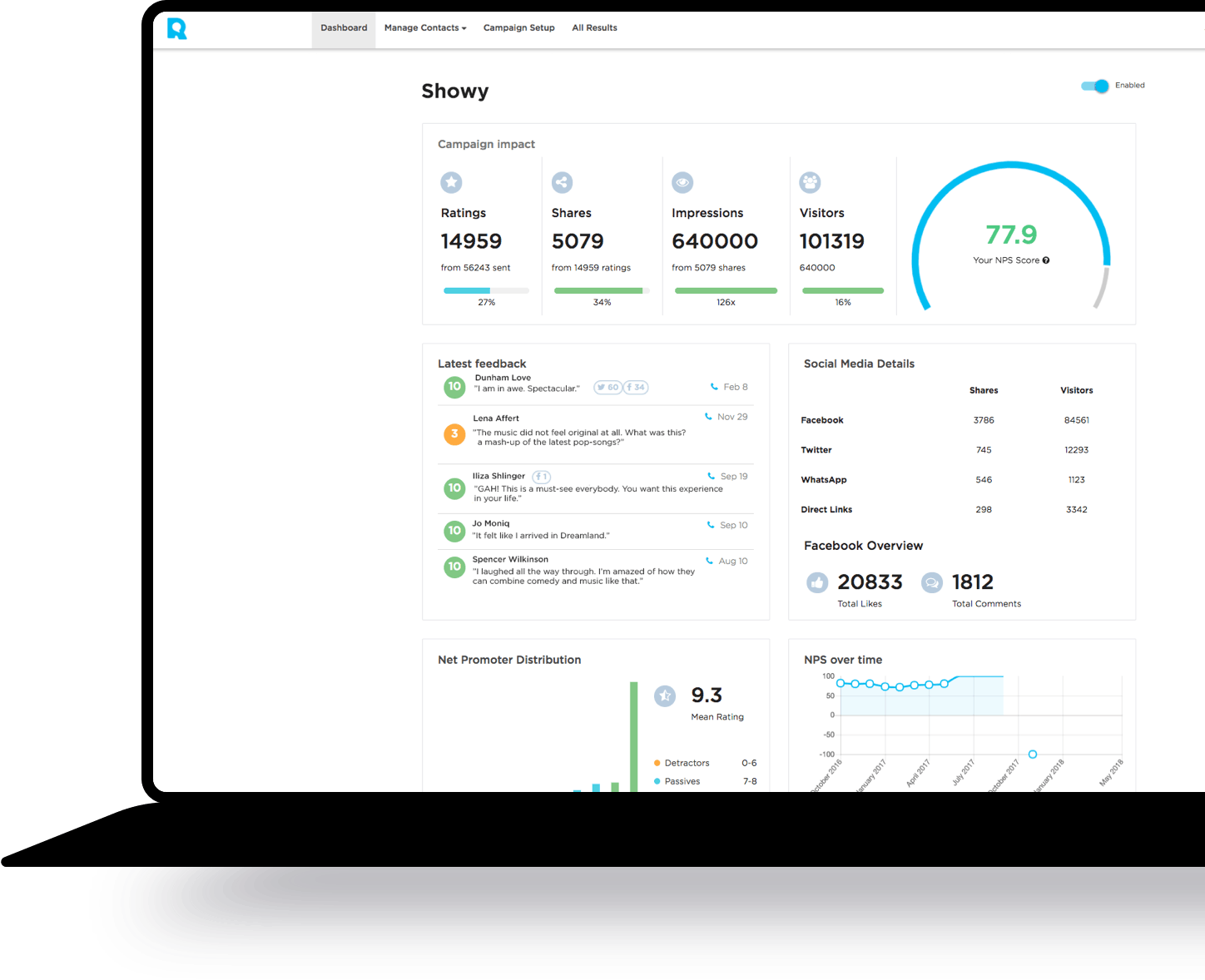 Track NPS and performance to improve your results
Follow your survey results live in the Dashboard. Keep track of the overall NPS, see individual customer ratings and reply to feedback directly to improve customer experience.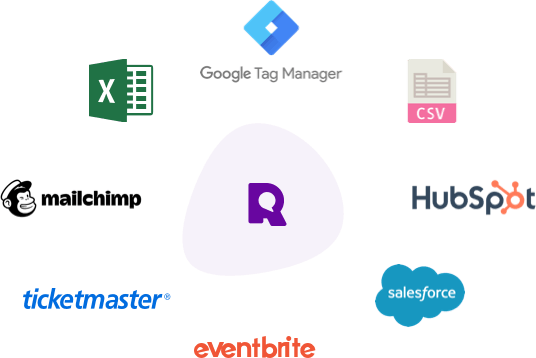 Automate data transfer and tracking
Integrate Referanza NPS® Software with CRMs like Salesforce, Hubspot and Mailchimp for smooth data transfer and conversion tracking. Or simply upload an Excel or CSV-file and connect with Google Tag Manager.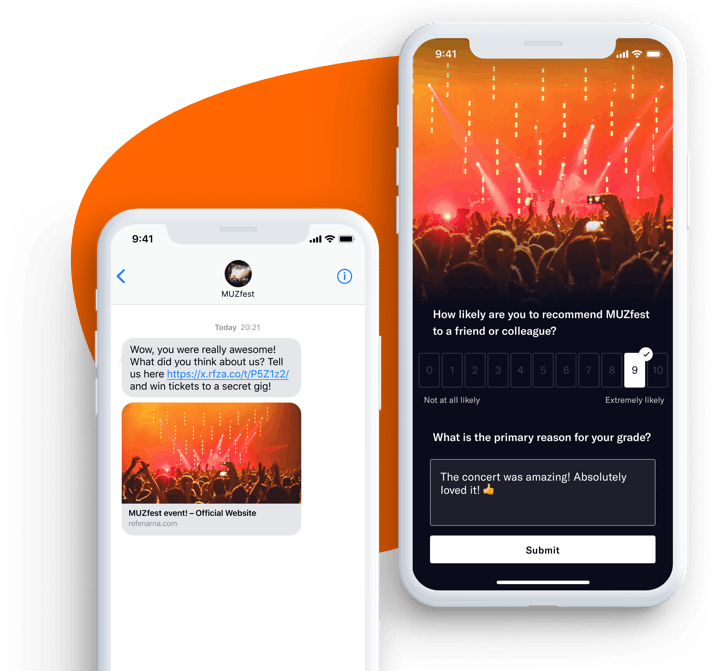 Reach your audience directly with SMS Surveys
Increase engagement and response rates with text message surveys. Quick and easy to answer, perfect if you have customers on the go.
Learn more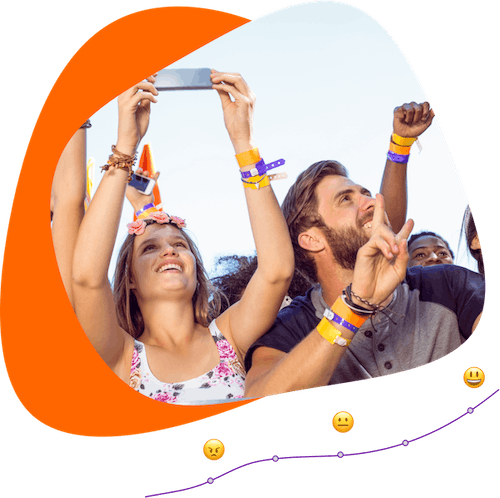 Turn insights into growth
Measure the NPS of your company, product or service continuously to keep track of customer experience over time. Use the feedback to improve your business and offerings as you go. Your customers have the answers - all you have to do is start asking.
"We have been using the Referanza platform for two years now. The greatest benefits for us has been the ability to track the experience from the audience and perform marketing together with and through our loyal fans."
Kristjan Kristjansson, CEO, Göta Lejon
Ready to grow your business with customer insights?
Get in touch