A complete ecosystem of referrals, ratings, reviews and recommendations
Get your referral loop going by connecting with your customers and reaching out to their friends. Choose campaign type, add your design and follow up on the results. All in one platform. For techies and non-techies alike.
Referrals before
Increase your online word-of-mouth by letting your fans tell their friends about you. When you want to build a buzz around a product, create a pre-event hype or boost your sales.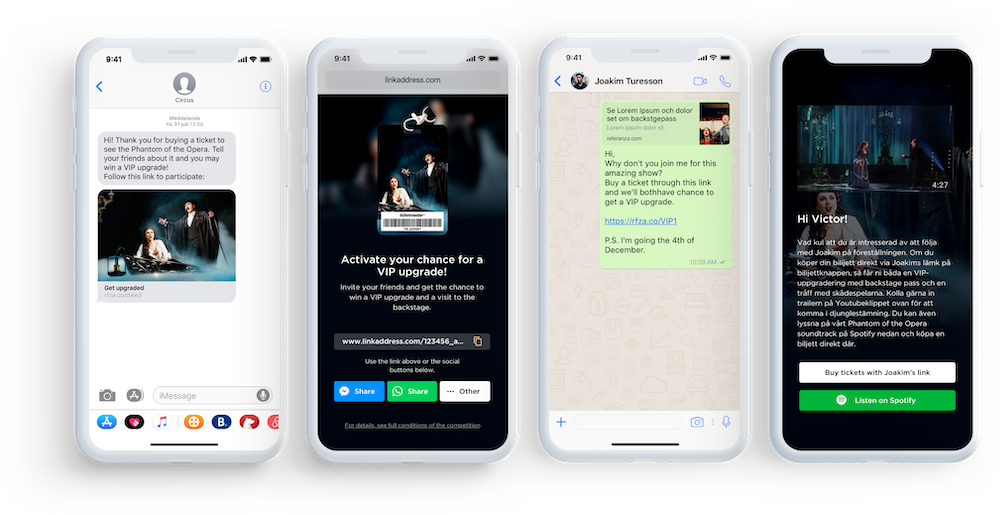 Ratings, Reviews and Recommendations after
Find out your Net Promoter Score, get valuable feedback and publish reviews from customers after they have experienced your product. And let the customers that give you thumbs up (your fans) share their recommendation to their friends and followers.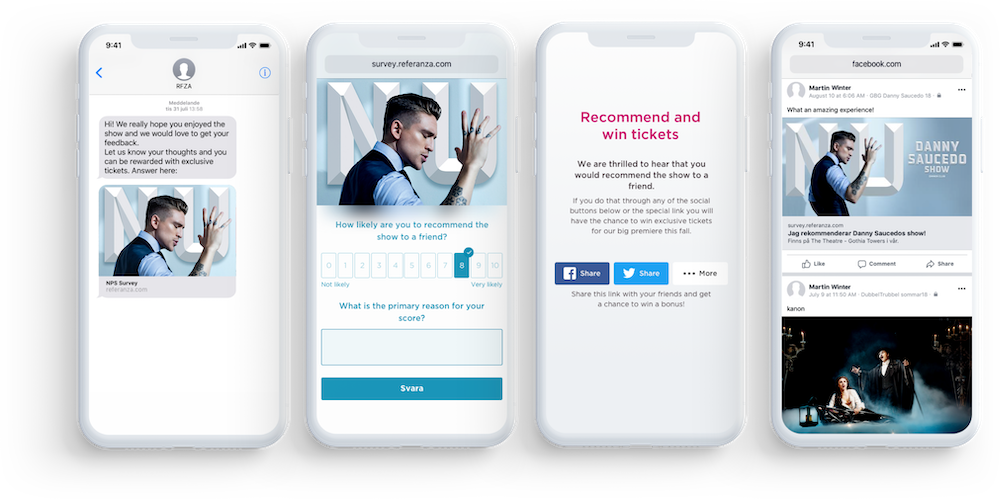 And this is how it's done
Fan-to-friend invitations
Send automatic SMS or email messages to your fans after they have made a purchase and ask them to tell their friends! Just one share-click away. Repeat after their experience of your product.
Design your campaign quicker than quick
No ad agency needed, just you and a couple of minutes of your time. Add some nice-looking images, your brand colors and a compelling copy. Done!
Ready, set, schedule & send
Upload your contacts directly in the platform and decide the time for your send out. You're all set!
Follow up and optimize
All data needed will be right at your hand. We'll provide you with tips and tricks on how to improve those results!