Our features
Everything you need to get to know your customers, increase your social impact and take your brand to the next level.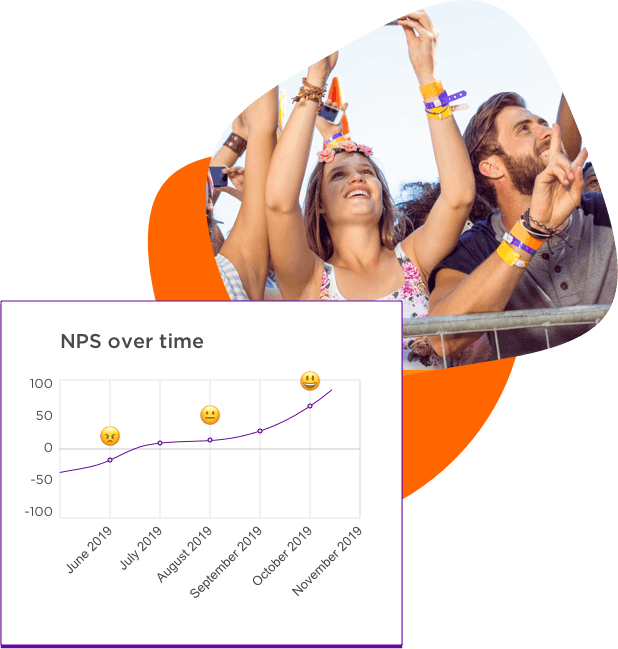 Gain long term satisfied customers
Continuously track your CX and NPS, get useful insights and find out what to improve.
Learn more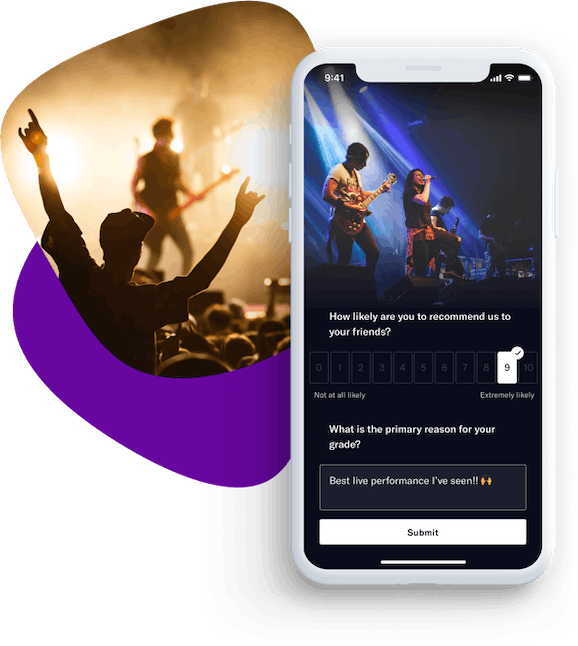 Get those referrals rollin'
Ask your customers for feedback and referrals when they are truly engaged and expect to hear from you - and they will respond we assure.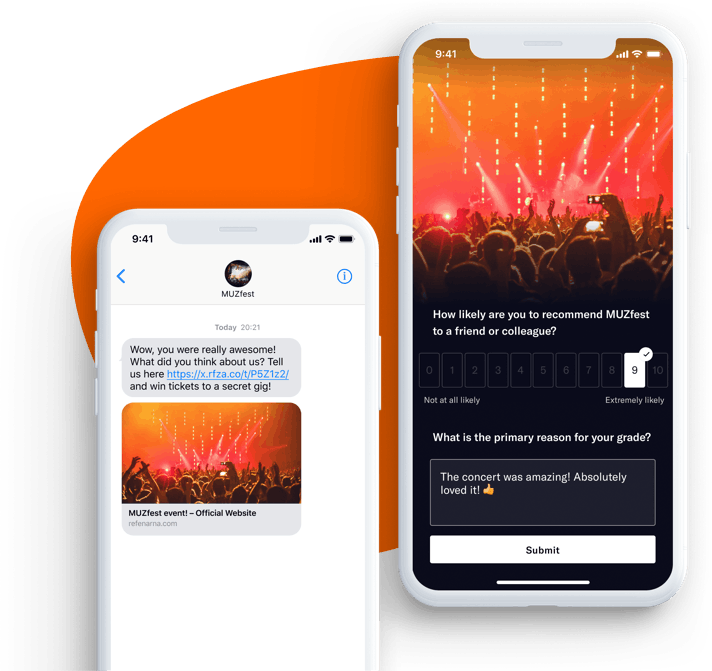 Reach your customers directly with SMS marketing
Get down with your customers, wherever they are. One simple click on that link and the feedback is yours.
Learn more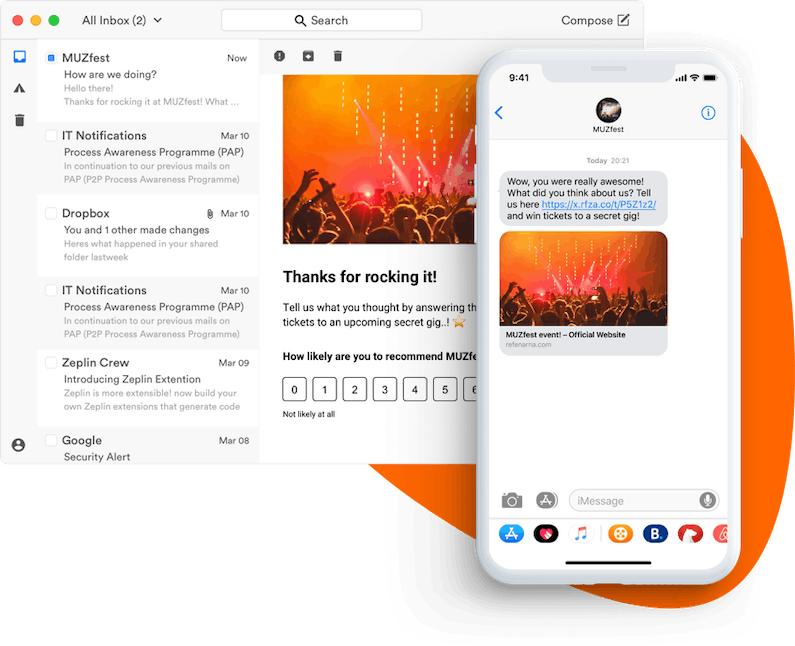 Get responses at scale with one-click-rating emails
Designed with your customers in mind. And your KPIs. Mobile-friendly of course.
Try for free now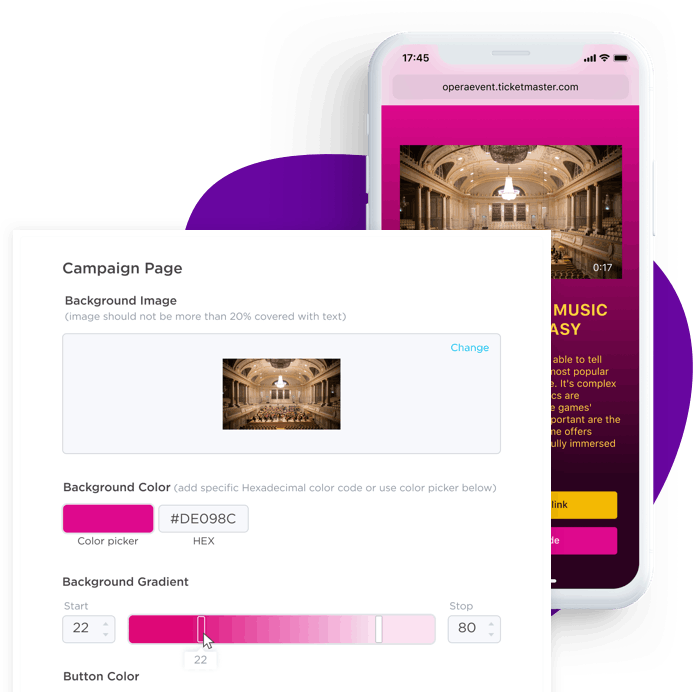 Design your campaigns quicker than quick
No ad agency needed, just you and a couple of minutes of your time. Add some nice-looking images, select your brand colors and a few sentences of compelling copy. Done!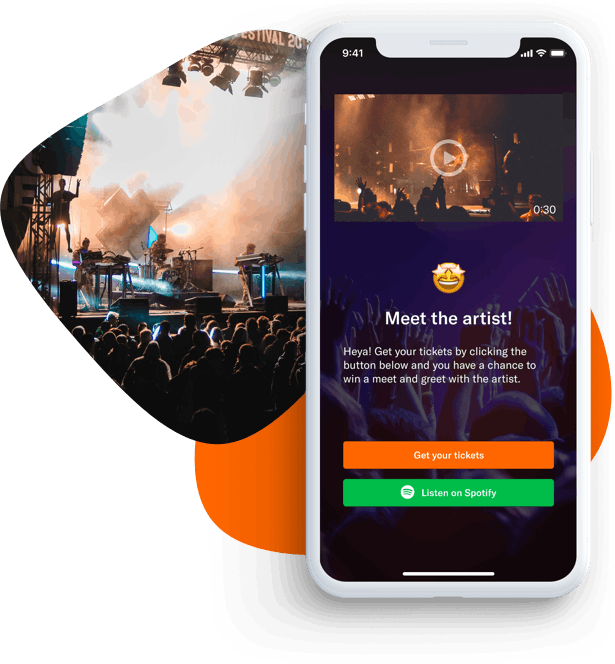 Add an engaging landing page
Personalize the message to your audience with a pre-purchase page. Boost engagement by adding a YouTube video, or Spotify playlist. To really fuel up those conversions, use a triggering incentive, like the chance to meet the artist or receive a voucher.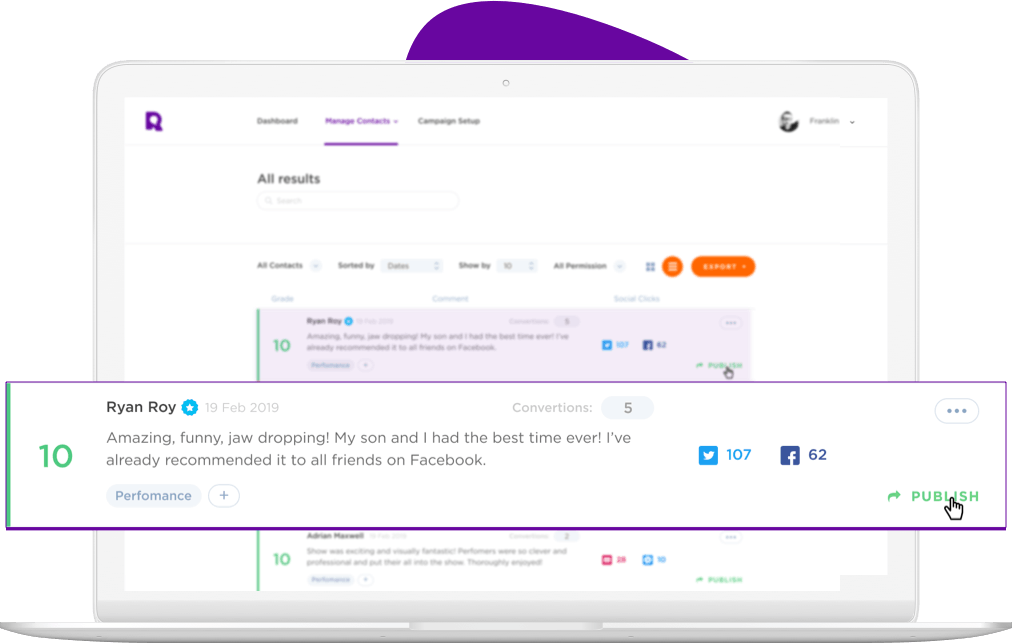 Track your performance
Get a full overview of your campaign's success in the dashboard. You can get as detailed as you want, looking at individual responses or all results at the same time.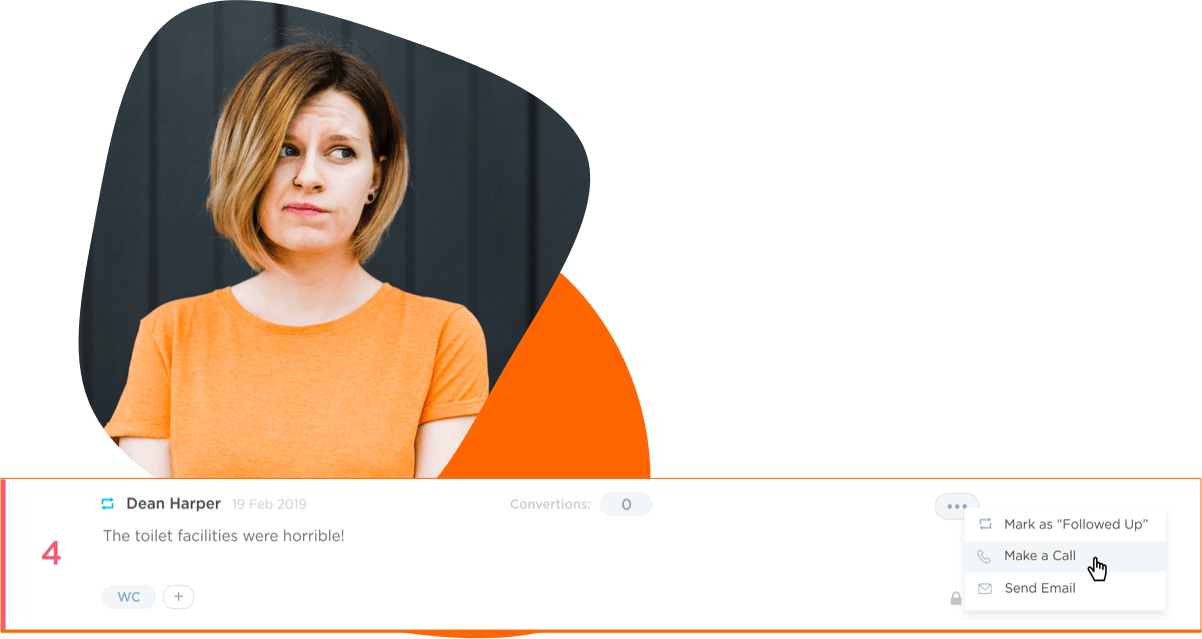 Rescue your detractors
We identify your less-than-happy customers and let you respond to their feedback directly. This also prevents them from spreading negative buzz about you online.
Try for free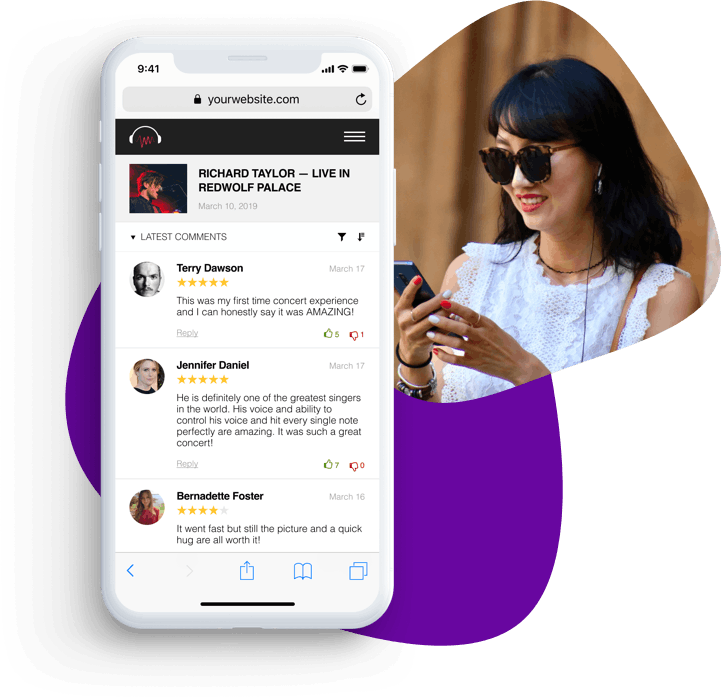 Word-of-mouth that scales
Stay alert on your customers' opinions, identify your micro influencers and collect reviews and testimonials to use in your marketing.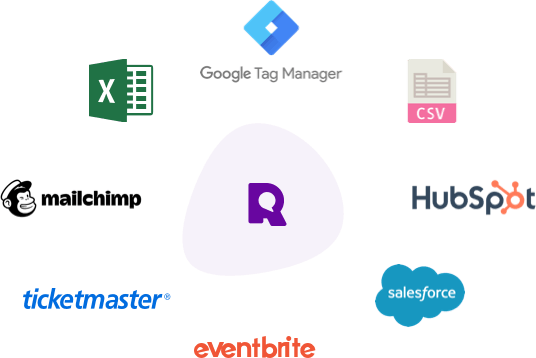 Ready, steady, integrate and convert
Connect to Ticketmaster, Eventbrite, Hubspot, Salesforce or Mailchimp for seamless data transfer and conversion tracking. Or simply upload an excel or CSV-file and integrate with Google Tag Manager.