How it works for event companies
Increase ticket sales and engagement on social media with referrals and reviews from event-attendees, before and after your events. Scalable and cost-efficient.

1. Boost referrals before the event
Reach out to your event-goers right after they have bought a ticket and ask them to invite their friends. With our Referral SMS or Email you will increase online word-of-mouth, credibility and boost sales. Perfect when you want to create a pre-event hype and get closer with your fans.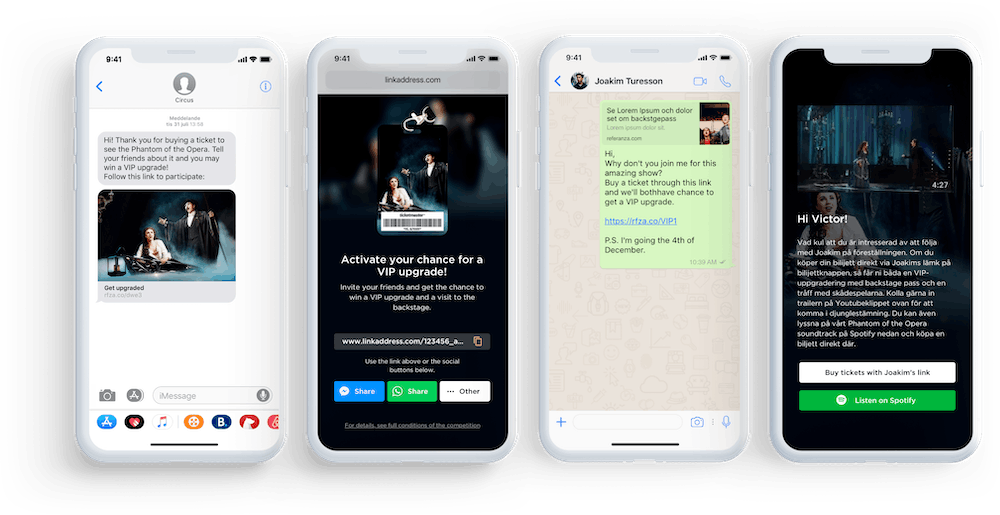 2. Get publishable reviews after
Find out your Net Promoter Score, get valuable feedback and publish reviews from customers who had a great experience. Our Recommendation SMS and Email is built to increase fan engagement, shared recommendations and sell out that arena of yours!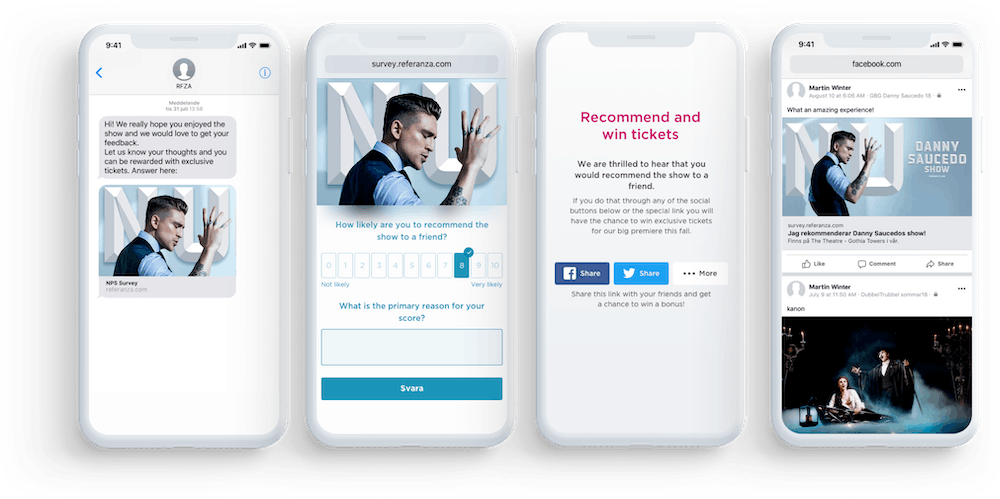 Ready to increase ticket sales with fan referrals and reviews?
Get in touch