Let's get your fans talking!
Boost ticket sales before and after events with authentic referrals, reviews and NPS-ratings from your fans.
Learn more
How It Works for Event Marketing
1
Your fan buys a ticket to your experience and is encouraged to invite her friends.
2
Your fan invites her friend through a social channel who buys a ticket too.
3
The fans are asked to submit reviews and share feedback in their social channels.
4
The new fan shares her recommendation to another friend who buys a ticket too.
A variety of campaigns
Referrals
Increase your online word-of-mouth with referral campaigns.
Learn more 
Tracking all your campaigns in one place
Increase social impact and drive traffic to your site
Get to know your most influential fans
Collect and publish your reviews and ratings
Schedule a tour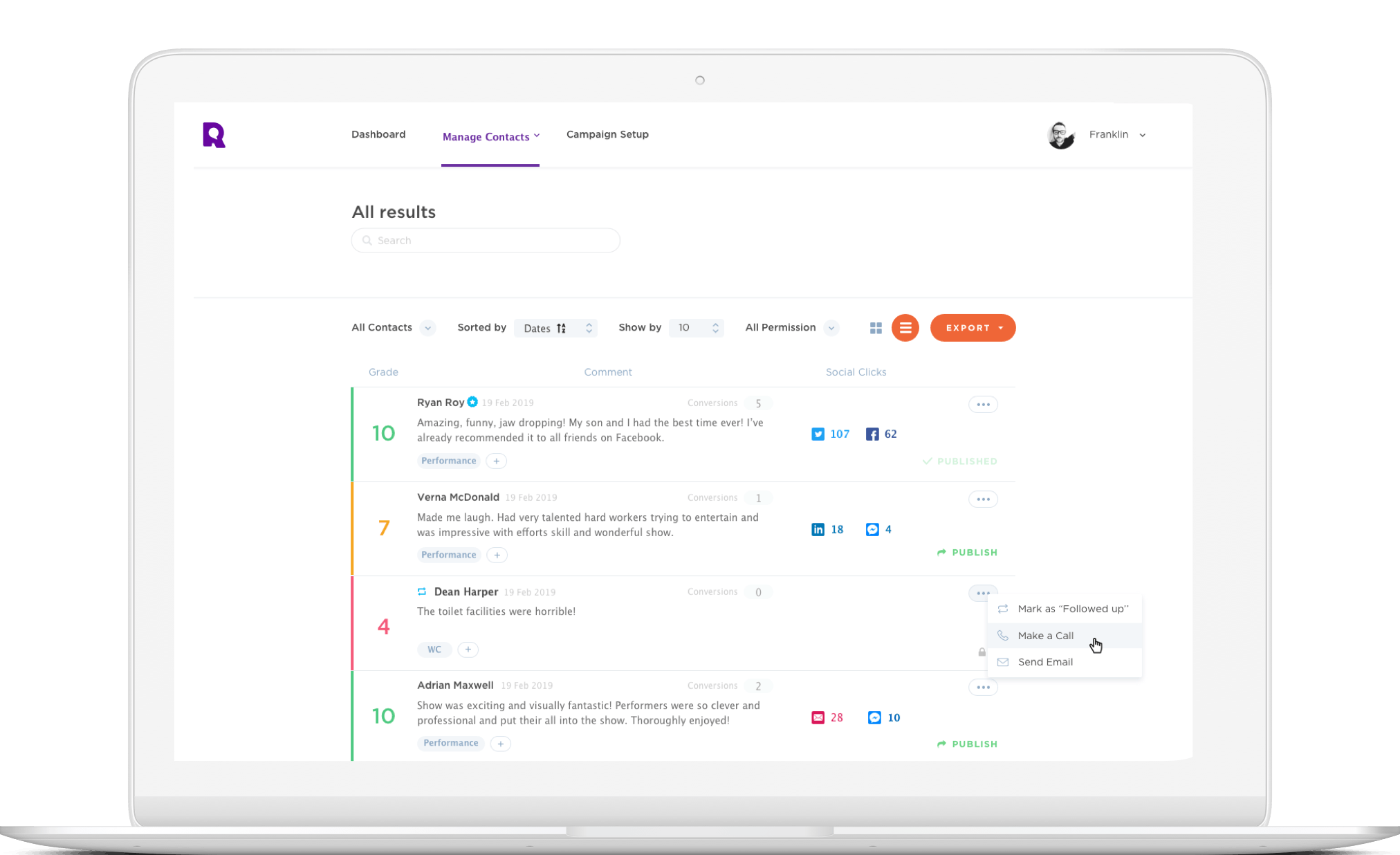 A few kind words
"We have been using the Referanza platform for two years now. The greatest benefits for us has been to track the experience from the audience and perform marketing together with and through our loyal fans."
Kristjan Kristjansson
CEO @ Göta Lejon